Being able to work with such a first-rate airlines enables us to provide our customers with ultimate comfort there is. Turkish Airlines, as a member of the Star Alliance, has over 300 airplanes and flies to 311 airports in 124
Koç University Hospital became operational in September 2014 as a research and training hospital. The Health Sciences Campus that spans over an area of 220.000 m2 includes the school of medicine, the school of nursing, research laboratories and the Advanced Learning Center. With the education and the techonology to support this hospital, Koç University Hospital is one of the best in Turkey.​
American Hospital is a private health institution within the Vehbi Koç Foundation.Physicians, nurses and patient care quality, its diagnosis and treatment technologies, the practiced management systems and processes implemented by North American standards for 92 years the Vehbi Koç Foundation American Hospital has played a key role in the development of the health sector in our country.The American Hospital has gained respect in the eyes of the physicians, nurses, healthcare professionals and patients with its ethical approach and sense of trust.​
With 24 hospitals and medical centers and over 100 medical units across Turkey, Acibadem Healthcare Group has well-equipped first class hospitals which offer treatments from rehabilitation to surgery, pediatrics to addictions.​
Memorial Hospitals Group was established in February, 2000 with the mission of becoming a world-class brand in Healthcare. Their objective is to make a difference with pioneering practices in the sector with their distinguished staff and satisfaction-oriented service approach. Introducing world-class quality healthcare service to Turkey, Memorial Şişli Hospital is the first JCI (Joint Commission International) accredited hospital in Turkey, and 21st in the world. Memorial is the home of trust in healthcare with its expert physicians and healthcare staff, patient-oriented service approach, quality policy, state of the art diagnosis and treatment centers, and comfortable facilities.
Hospitadent has hospitals at 11 locations worldwide and with cutting edge technology, elite doctor staff and specialized personnel; Hospitadent keeps scaling up the standards at dental care. At 2013 Hospitadent was rewarded with TEMOS Certification by serving over 1 million patients and by 2015 a survey done by Ekovitrin Magazine, they were chosen as The Health Organization of the year. Hospitadent became the first hospital that was rewarded with Stevie Awards at 2018 and with the research made by Turkish Exporters Assembly at 2018 Hospitadent proved that they were the best once again.
Emsey Hospital is the reference centre of holistic cancer treatment (chemotherapy – Surgery – Radiation Oncology), Stemcell Transplantation, Cardiovascular Surgery, In vitro fertilization, Gyneacology, Bariatric Surgery, Spinal Surgery, Nuclear Medicine Studies and more. Being able to work with such a prestigious hospital enables us to offer the best, most comfortable and cutting edge treatment to our customers.
Medicine Hospital, with 39 units and their perfectionism constructed upon patient satisfaction and infallible sense of ethics, is at your service.​
They are situated in 3 locations across Altunizade and Bahçelievler, Esteworld is ready to make you anew with their vast knowledge, luxury complexes, latest technology equipment, professional team and superior quality standards.​
Medicana Health Group, which carries on its activities especially in Istanbul and Ankara, constantly provides the most advanced healthcare services in all aspects of health in Konya, Samsun, Sivas and Bursa through its 13 hospitals and 6500 employees on average. At the hospitals; healthcare services which are fully compatible with the Service Quality Standards of the Ministry of Health and accreditation standards of the Joint Commission International (JCI), are provided in the equal quality with the world's leading institutions, through its principle based on patient safety and patient care and treatment of high quality.​
Dünyagöz Hospital Centre has hospitals at 26 locations both domestic and abroad, which can provide 8000 clinical and 1000 surgical operations per day. Dünyagöz Hospital Centre is also Turkey's "only" and world's "first" hospital with over 25,300,000 patients throughout 23 years. With over 500 FDA approved treatments, Dünyagöz Hospital Centre has one of the best, if not the best, treatment a hospital can approve.
Megan Hospital Complex is a University Hospital which harbors four hospitals in addition to being the first private medical complex in Turkey. In addition, Medipol Megan Hospital Complex which makes investments about Oncology, Cardiovascular Surgery and Dental Hospitals, has the highest number of branches in Turkey.​
Working in strategic cooperation with Johns Hopkins Medicine for the improvement of education and quality, Anadolu Medical Center provides services in all branches it gives value to the needs and expectations of patients, and makes every effort to ensure that they have a peaceful treatment process and feel at home.
Liv Hospital's mission is to improve the health of all our international patients by setting the standard of excellence in individual patient care. They aim to make all international patients and their loved ones feel at home, in their own language and in their own culture, from the moment of their first enquiry to their safe return home. Liv Hospital combines the highest level of care and medical expertise with a team of highly experienced specialists, surgeons, nursing and ancillary staff.
Lokman Hekim Hospital Group, crown their professional and quality health services with unconditioned patient satisfaction, and aims to improve service quality consistently. Lokman Hekim Hospital Group is close follower of scientific developments and it provides modern, safe, quick, reliable, kind health sevices in clean and spacious places to patients.​
Hüma Hospital Group, crown their professional and quality health services with unconditioned patient satisfaction, and aims to improve service quality consistently. Hüma Hospital Group is close follower of scientific developments and it provides modern, safe, quick, reliable, kind health sevices in clean and spacious places to patients.
Kayseri Health Tourism Platform, Kayseri is a city located in the center of Turkey in terms of transportation. Kayseri in Turkey and has easy access from anywhere in the world. Kayseri is also a city that has hosted many civilizations and is full of historical and natural riches. The fact that Cappadocia, one of the most important wonders of the world, has become a center of attraction throughout history and is a very important tourism center today, is also an important feature of Kayseri. Besides these features, Kayseri has a very important health infrastructure. Known as the world's first medical school and built in 1206, Gevher Nesibe Medicine and Madrasa is in Kayseri. Kayseri is an important health center today, as it was 800 years ago, with its historical medical genes. Today, Kayseri has 3748-bed health centers with Health Tourism Certificate, together with the 1607-bed City Hospital, which is one of the most comprehensive hospitals in our country.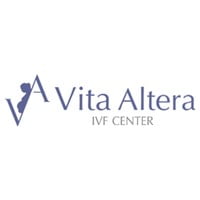 Centre de fécondation in vitro de Chypre
Superior Team and Contemporary Infrastructure The most important element that creates our distinction is our devoted team dedicated to health care, with the training, experience and specialties required to be the best in the profession. Dünyam Hospital will always be the institution that the best staff are training, working and choosing to work for, with a working environment that fully reflects our values and allows employees to use and develop their potential at the highest level. One of the most important elements that will allow us to reach perfect quality in all the services we offer is our contemporary infrastructure. For this reason, we are constantly improving our infrastructure with the most up-to-date technologies to improve the efficiency, quality and effectiveness of our services by monitoring developments in technology.